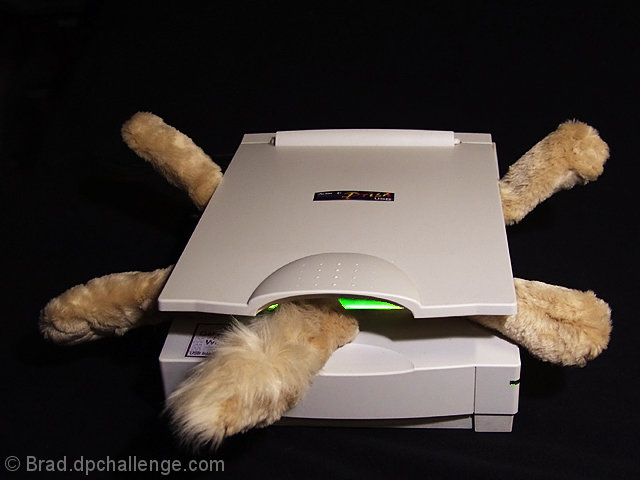 So I get to go in for a CAT scan tomorrow- to see if the stuff in my lungs and liver has changed any. But I don't actually see the doctor for results until March. Grr. Y'all know how much I love waiting...
We finally got Zippy the Wonder Volvo home! She is back on the road with a replacement hatch and right-hand lights. The hatch is hunter green, but as the car is a dark brown it isn't really obvious. I'm slowly re-assembling the sticker collection. Bunch of Potterverse stickers, a Laurel wreath, a sticker that says Hwaet!, the SCA Emergency Roadside Assistance Program stickers (the SCA and An Tir stickers) and a new U of O sticker. Sadly, the ORYGUN sticker is out of print. I got a plain yellow and green Oregon sticker, and despite my efforts, it is off-centered which bugs me. (I don't know if I can take it off and re-center it- may have to buy another one.) I still have to replace my godless-baby-eating-granola liberal stickers. ;-) Think I'll start with 'What Would Jefferson Do'.
Went to Adiantum Midwinter's Feast. It was a nice time. I managed to sit next to Bera for the evening and neither of us got arrested! This may be a first. ;-) Lots of cool A&S displays, and the KEWL thing- Miriam won Adiantum A&S! Yes, our little Mermee! w00T! Ok y'all, she's setting the standard... :-)
I have stuff to sew for Rustam, and then the belated Christmas presents for Alannas and Wanda, and then some stuff for Malcolm, and then I need to make new chemises (I have a fitting problem with the ones I have, as in my middle-aged arms no longer fit in the upper-arm/armseye area) for myself. And Amalric wants into the queue too. I may surface sometime in May...